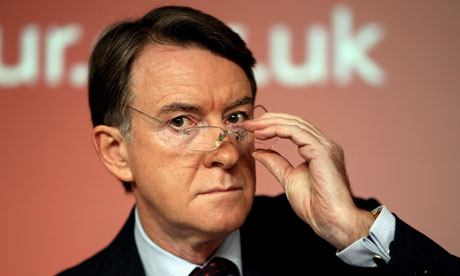 In BULS, we're mature enough to dole out criticism and praise where it is due and with the recent release of Lord Mandelson's Memoirs "The Third Man", it seems both are present here to one of the founding architectures of 'New' Labour. As business secretary, I personally believe Mandy did a brilliant job, the car scrappage scheme was one of the most successful parts of the economic stimulus package brought in after the wake of the financial crisis. His emphasis on a new high tech industries and manufacturing and his ardent support of the Regional Development Agency were just what the country needed in times of economic hardship.
However, Brown's former adviser Charlie Whelan said "Peter ran the worst general campaign in Labour's history," Whelan told the Sunday Telegraph, "Nobody knew what the message was at all. It was a disaster from beginning to end.". In this instance, how right he was. Now admittedly, I haven't paid much attention to previous election campaigns, but the 2010 campaign was abysmal. Yes, we were just emerging from a recession and had a leader with a "radio face", but frankly the campaign did not help. The press-conferences completely lacked any excitement and it seemed Brown was held back by Mandy. The latter we know given Brown's firebrand speech near the end of the campaign, after Mandy was relinquished of some duties.
To be frank, there was no clear message, let us hope this is not the case in 2015. 
Max